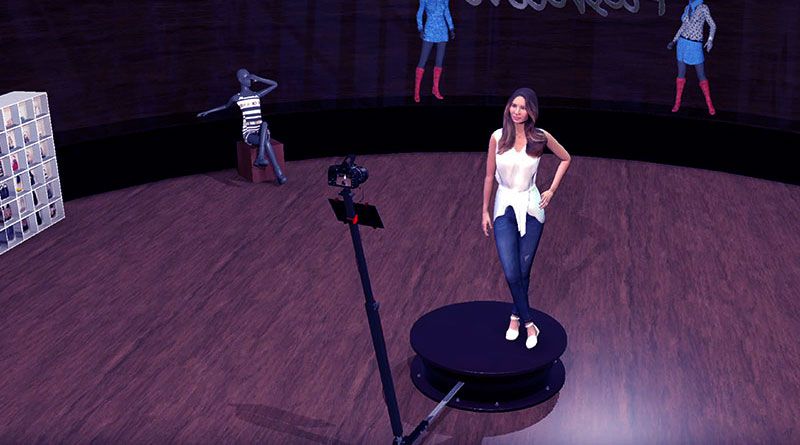 I'm pretty Sure you You've Likely Heard Of A 360° Photo Booth Rental Before But, You Might Be Surprised To Find Out That Some Of What You Think You Know, May Not Actually Be True.
To be Honest, it is not an actual "photo booth". I say this for 2 reasons
1. that it's mainly used to create videos and not to take photos
2. In looks, it veers pretty far from a traditional "photo booth" like our open photo booth
We can only assume, that the 360 photo booth rental got its name simply for marketing purposes. When examining its physical build, you would understand why I say it's not an actual photo booth but at magic smiles we're often introducing new and exciting experiences and know just how hard it is to introduce and market something new. Much like our open-air photo booth with beautifying ring lighting, this new experience was introduced as a standing photo booth and while it creates amazing user-generated photos, it certainly doesn't resemble its predecessors.
SO WHAT EXACTLY IS A 360° PHOTO BOOTH Rental?
Let's take a deep dive and while we're at it, I'll share 5 reasons why you need a 360° photo booth for your next event.
The 360° Photo Booth – is an experience designed to capture 360° high-resolution videos. Event guests step on a platform where a high-end camera attached to a revolving mechanical arm rotates at high speeds 360 degrees around your guests. While rotating, it uses programmatic movements and captures videos of up to 120 frames per second which Magic smiles photobooth cloud-based platform processes instantly using proprietary AI technologies.
Just like magic smiles other photo booths experiences, the 360 Photo Booth can capture multiple people at the same time. Depending on size, our 360 Degree Booth can fit 3-4 people comfortably and can hold nearly 500lbs of weight. This is pretty good considering the epic content you can create using the 360 photo booth.
THE RISING POPULARITY OF THE 360
Jumping right into the first reason why I highly recommend having the 360 photo booth: it's popular! In fact, it's been our number one requested experience since in-person events have returned!
While the true origin of the 360 videos is debated it was originally popularized by the infamous scene with Neo in the Matrix where time stopped and the video spun around him. To create this effect, dozens of high-end cameras were mounted around a circular subject in the center. The individual frames from each camera were then stitched together, frame by frame to create the end result. They called it, the "360-time freeze" or "Bullet Time".
As you may have imagined, this setup was not so economical. It doesn't take a genius to figure out how expensive it would be to set up dozens of thousand-dollar cameras and the editing work required to produce the end result. While we have modernized this bullet-time capture to be rendered in real-time, we don't have many clients who have the budget to spend tens of thousands of dollars to make their dreams a reality. While it's one of the coolest visuals we can create, it just is not practical for many of our clients.
Over the next decade, concepts surfaced. Finally, instead of using multiple high-end DSLR cameras, a system was designed to use a rotating mechanical arm with a singular high-definition camera attached to it and as you know, it became an instant hit.
It has been widely used in music videos, premiers, red-carpet galas, and even commercials! As a matter of fact, magic smiles 360° Photo Booth is our most requested photo booth since our comeback to in-person events.
THE 360 DEGREE PHOTO BOOTH IS EASY TO USE
Now, this goes without saying, all of our photo booths are fun and easy to use. Some of our booths are so easy, that they don't even require an magic smiles team member to be on site. Although the 360 photo booth rental is quite different from the rest of our photo booths, we'll have our team set it up for you. Our highly trained, professional attendants are just as outgoing and fun as they are skilled. What to expect:
1. BEFORE YOUR EVENT
magic smiles team will arrive with ample time to set up and test your 360 experience before the agreed-upon start time. In most cases, this setup requires approximately 2 hours.
2. DURING YOUR EVENT:
Team magic smiles will ensure things run smoothly while encouraging guests to enjoy the booth.
3. AFTER YOUR EVENT:
Team magic smiles will break down all of the gear and load out of your venue immediately following your event. This process usually takes less than one hour.
It's that simple, you don't have to worry about anything other than stepping up on our 360 video booth platform and smiling for the camera, as we take care of all of that from start to finish
MAGIC SMILES 360 PHOTO BOOTH RENTAL CREATES THE BEST USER GENERATED CONTENT A VIDEO BOOTH CAN OFFER:
It's no surprise why the 360 photo booth became so popular even in the middle of the pandemic. These experiences arguably create the most epic content one can ever make using a photo/video booth. Now don't get me wrong here, each photo booth has its own unique merits and features, and depending on your needs, we're here to help choose the experience that's right for your event goals and KPIs.
Aside from the glamorous look and feel effects of the 360 degrees video capture, the 360 photo booth does not fall short on its beautifying filters. Our 360 photo booth can also harness the power of our best-in-class AI Segmentation to take a still from the video taken and out of reality and plop you into a virtual background. Think greenscreen on steroids. . There's also our Augmented Reality photo booth capabilities and more traditional photo booth filters which can be applied to your guests' videos.
Now you know why more and more events and content creators are leaning towards the use of magic smiles photo booth 360 video booth as part of their marketing events and promotions.
THE CONTENT FROM THE 360 VIDEO BOOTH IS HIGHLY SHAREABLE!
Shareability has become such an important decision-making factor for most of our clients. In a world where people are influenced more by what they see and hear on the internet, being able to share their experiences in our 360 photo booth is not something to be surprised about. Our 360 Experiences are streamlined for instant sharing for marketing events, promotional events, and even social media influencers who simply want to entertain their followers.
All of our photo experiences including our 360 photo booths have the capability for instant sharing. It's just a matter of moments from the time you and your event guests step onto our 360 Degree Photo Booth platform until it's delivered to your own device where you have the power to share your experience to your own social media account, and text messages or email.
On top of that, your 360 videos will also be stored in an online gallery for easy viewing and distribution
THE 360 VIDEO BOOTH CREATES A TRULY UNIQUE EXPERIENCE
I don't say this out of bias, I love all of our photo booths equally. However, I can't help but smile watching the expression on our guests' from the moment they step into the platform to the moment they receive their videos and share them on TikTok, Instagram, or Twitter! The amount of joy and excitement it brings is palpable.
In just 60 seconds, your guests step into the 360 photo booth, create and share their videos, such an impact is made and positively impacts their full event experience. For an extra bump of awesomeness, add our live event slideshows so guests can keep on enjoying their creations displayed live on cinema displays at your event.
No matter what type of event you are planning to have, you're always going to want to have something that gives your guests something fun and exciting to do.
Remember, it's not just for the sake of having fun, it's also about creating that special moment and experience that creates a lifelong bond with your brand through a sharable and unique memory.