How Does A 360 Photo booth work
Whats a 360 photo booth you ask? A 360 photo booth is a round platform that your guest stands on and a camera goes around them 360 degrees. The software turns the speed of the camera into slow motion and makes this awesome video. Many 360 video booth you can add sound to it and a overlay saying things like "happy Birthday". Many videos can be shared in 2-3 minutes after the experience. It is one of the most creative content captures there is, and the perfect experience for client's looking to add excitement to their live event or brand experience. There are a few videos in this article to help you get a better sense for how it works and looks at an event. Here at magicsmilesphotobooth you can find information.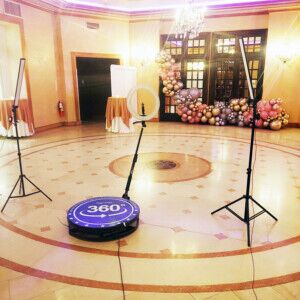 Once the session is complete, user's can transmit the digital slow-motion video to themselves via email or text message right from the event. To make the experience more personalized, you can even apply a custom overlay graphic, backdrop, survey and more. It is the perfect addition to weddings, birthday parties, corporate events and brand activations. The 360 booth rental will generally have a two hour window for setup and can be in service for any amount of time you desire.