The Best 360 Photo Booth Rental in NYC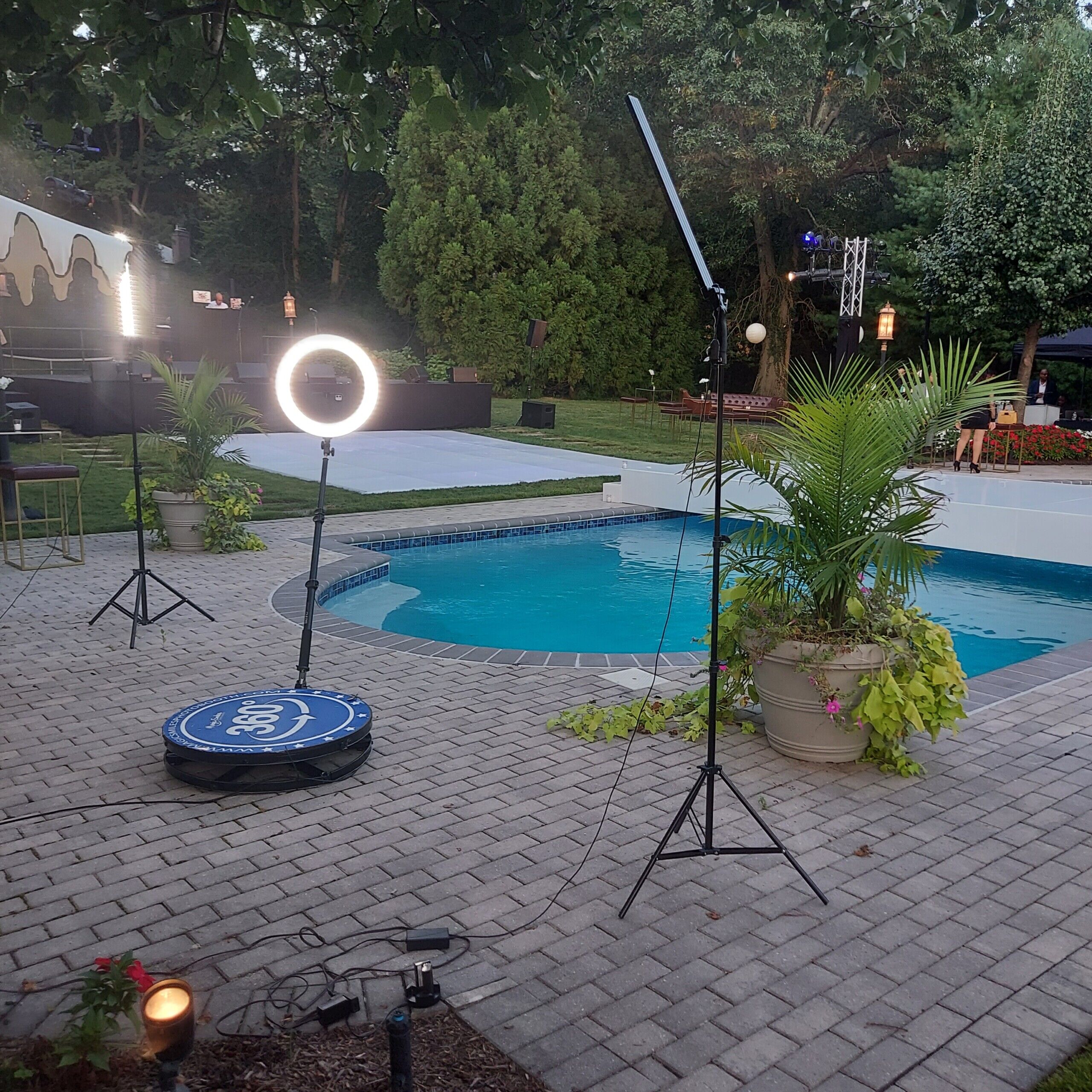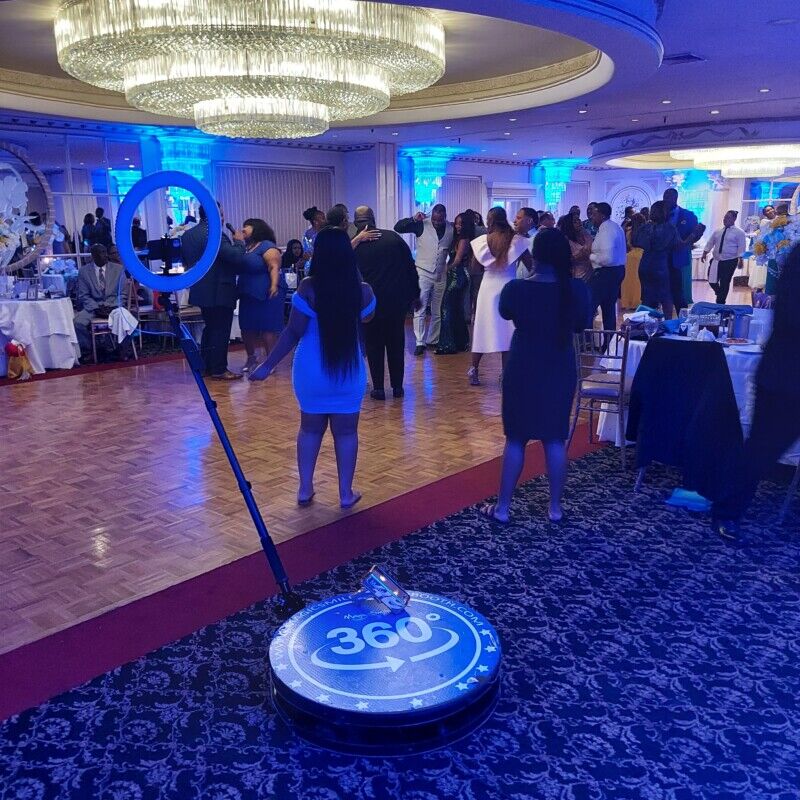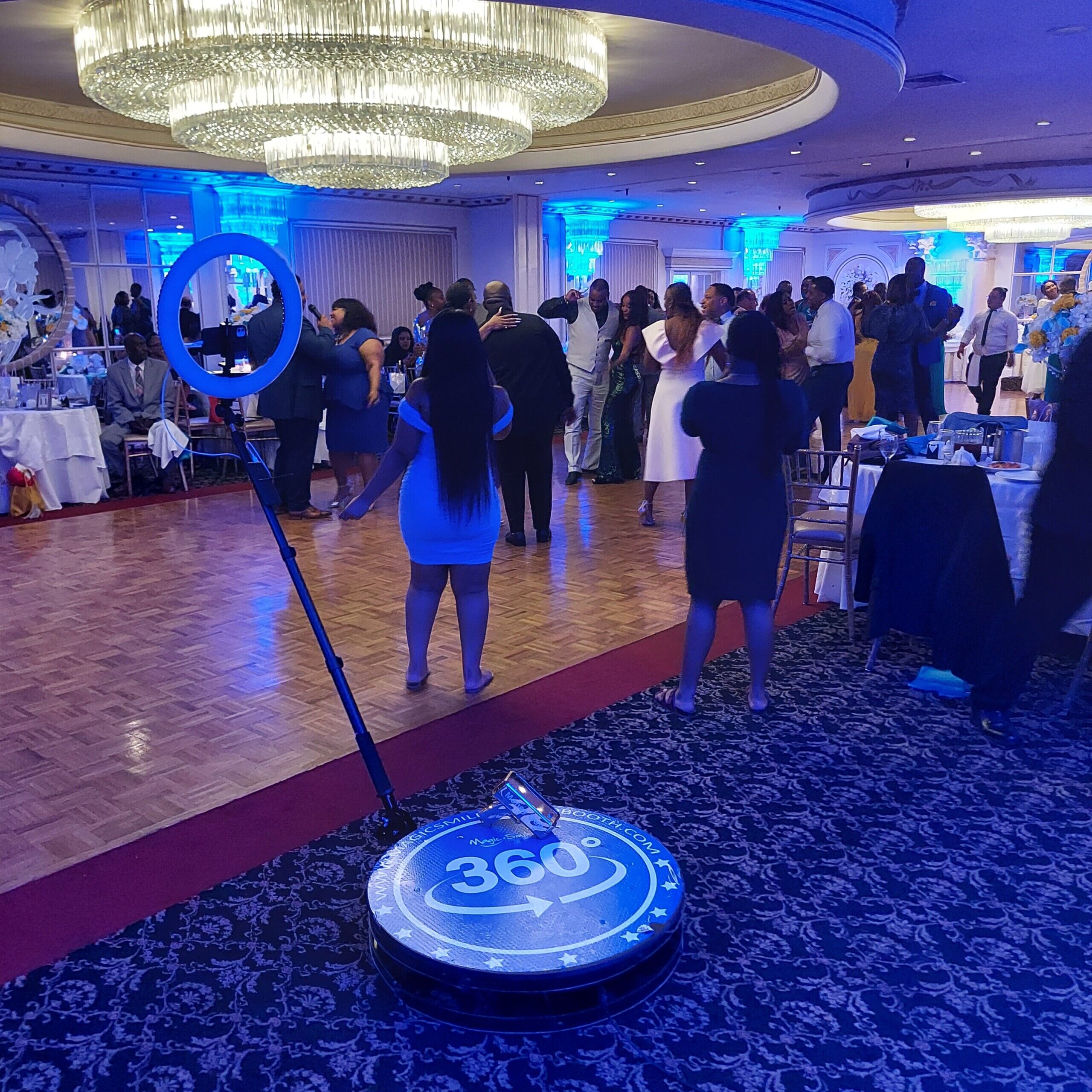 360 PHOTO BOOTH RENTAL
Are you searching for the interactive 360 photo booth rental experience? Put your guests at the center of the universe, with our 360 video booth. For instance, Guests can stand on the platform and a camera mounted to a rotating arm captures your guests in a 360 degree slow motion video. After that, They can pose, shoot the money gun or be creative as they want while our 360 Booth captures every frame. We have a sharing station where guest can do social sharing and send their videos to social media. In conclusion, the high resolution video give the booth experience something your guest never seen before. Let our 360 Video Booth capture every move that is busted and pose that is struck at your event! It's the perfect solution for corporate events, schools, anniversary parties, trade shows, corporate event, birthdays, sweet 16 bashes, company Christmas parties, product launches, bridal and baby showers weddings, private parties, and interactive brand activations looking to separate themselves from the rest. Everyone Love the 360 spinning photo booth. If you want to know more about the 360 photo booth Rental, give us a call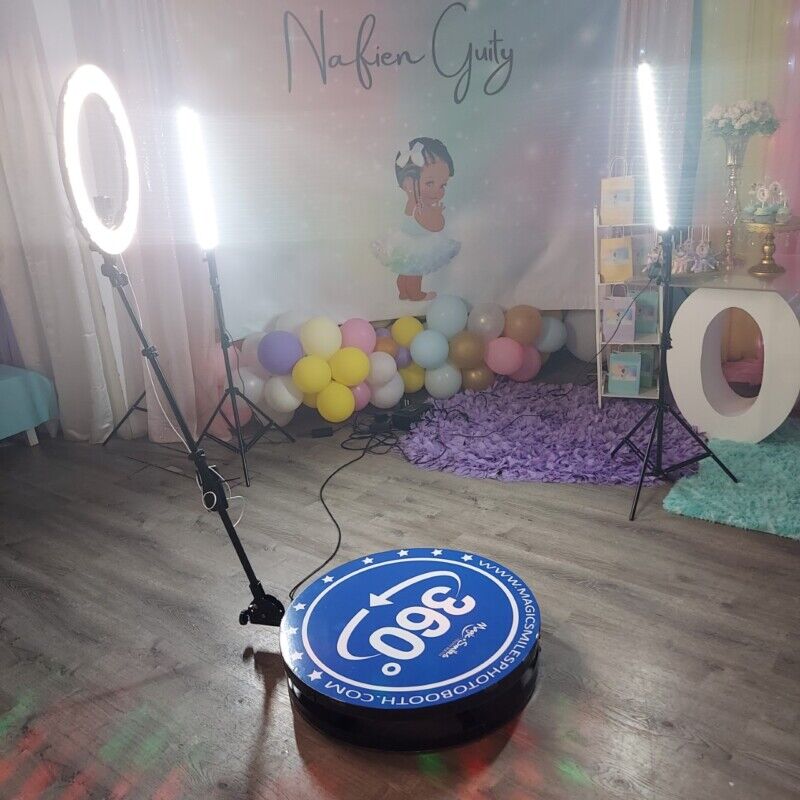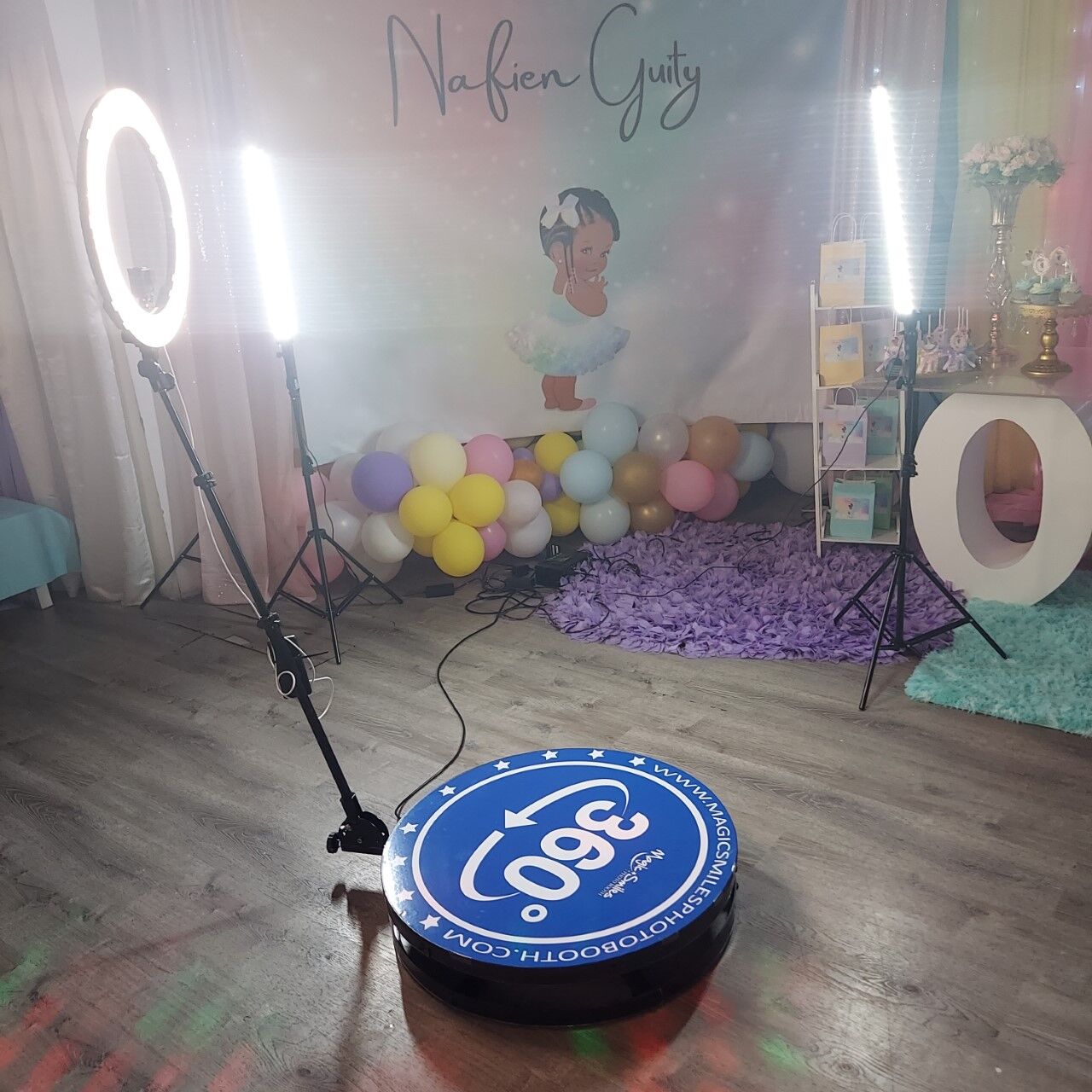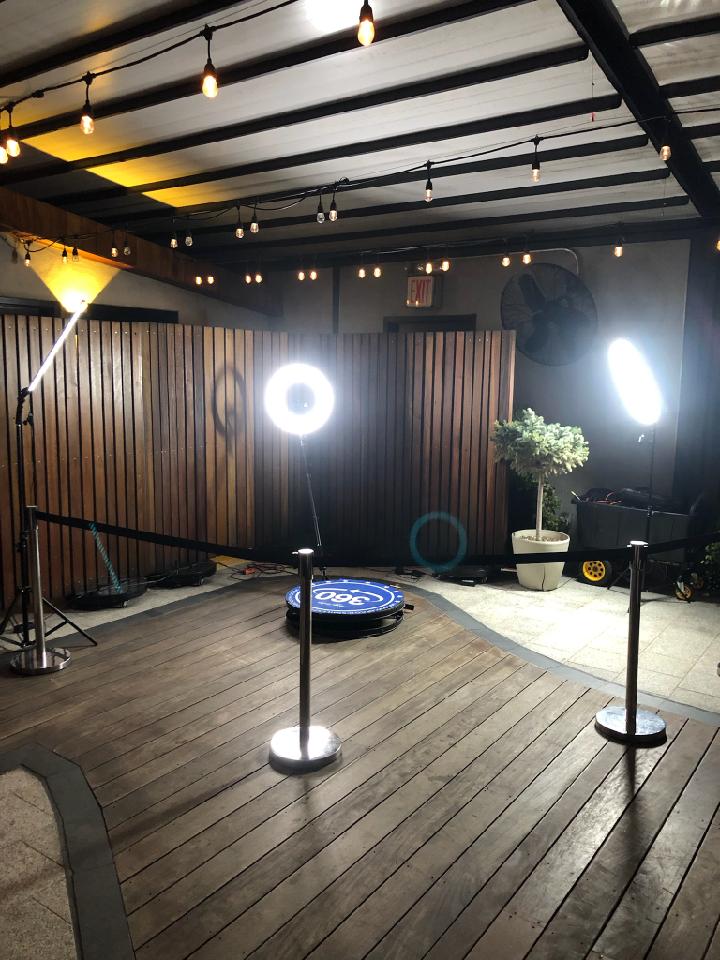 360 VIDEO BOOTH IN ACTION
360 PHOTO BOOTH RENTAL PRICES
Professional 360 photo booth technicians
360 camera platform with the video capture system
Post Event Data and sharing Analytics
Instant video Sharing to social Media and Email
Custom Design & Branded Video Overlay
Professional 360 photo booth technicians

360 camera platform with the video capture system

Post Event Data and sharing Analytics

Instant video Sharing to social Media and Email

Custom Design & Branded Video Overlay

Professional 360 photo booth technicians

360 camera platform with the video capture system

Post Event Data and sharing Analytics

Instant video Sharing to social Media and Email

Custom Design & Branded Video Overlay

How Does the 360 photo booth Work?
1.Pose for 360 Slow motion Videos
Guests steps onto our Spinning booth and as the arm starts to rotate, we begin start recording a 3 minute video, After that, our 360 video software immediately processes & uploads a video with a overlay for branding.
2.View 360 Video on the Big Screen
Within seconds after making the 360 video, guests can interact and view the 360 spinning Video on our Iphone 11.
3.View Share & Enjoy!
Guests can make their way to our 360 photo booth sharing stations to view their videos and easily share them via text message, email or social media!
For all inquiries please fill out our contact form or contact us via email.
If you need immediate assistance contact us at (917) 755-8177.
This is custom heading element