Long island's #1 Photo booth rental Company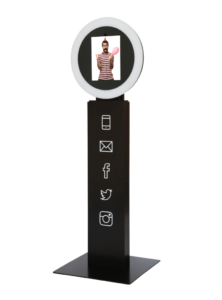 Whether you're looking for the best photo booth for weddings or book a Photo Booth Rental in Long Island, we can help. Our photo booths are available for any event and occasion. Call today to see how we can help you with your next event! Photo Booth Rentals in Long Island has a large selection of quality photo booth rentals perfect for your next wedding reception, birthday party or corporate event. Let long Island Photo Booth Rentals be the hit of your next event. Photo booths are a great way to add excitement to any event, and provide memories that will last forever. Still not convinced? We would love the opportunity to show you exactly why our photo booths are the best on the market! Affordable Photo Booth Rentals In suffolk County . When it comes to your event, you want only the best. You want a photo booth rental that will make your guests smile and leave them with memories they'll cherish for years to come. You also want a picture booth rental that will actually show up and provide high quality prints, amazing service, elegant booths and detailed & professional attendants.  Photo Booth Rentals in Nassau county is a premiere provider of photo booth rentals in Long Island Ny. Photo Booths are hot, in demand and a great way to create lasting memories at your next wedding reception or event.
In the past year alone, we have captured over 100,000 photos at events across the greater New York area. We provide photo booth rentals for weddings, Sweet 16 parties, Bar and Bat Mitzvahs, corporate events, children's parties and more. Our photo booth will be open from the second your event begins up until your last guest is done celebrating. Your guests will have total control of the photo booth fun with a small remote to snap the pictures. No countdowns! We offer several designs and backgrounds, sure to match any theme. In addition we provide a friendly, fun photo booth attendant to assist you during your event.