Get a brooklyn photo booth rental for your birthday party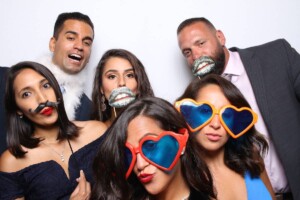 Are you planning on throwing a party this summer? Is someone graduating from high school or college? Are you celebrating a big birthday? Is your office planning a big party to motivate the staff? Are you busy planning a wedding reception? There are a lot of fun parties that happen during the summer months and one way to make them even more memorable and exciting for your guests is to include a Brooklyn photo booth rental as part of your party activities.
What's the Deal With Brooklyn Photo Booths?
Believe it or not, despite the fact that brooklyn photo booths are very trendy these days, the very first photo booth was invented and popularized in 1889 at the World's Fair. Over 100 years later, photo booths started becoming popular at backyard parties and carnivals, but today they are bigger than they have ever been. People enjoy interacting with photo booths and they are a big hit at both small and large events. Printed photos and even social medial galleries bring the fun home for everyone.
You can have a wedding photo booth or get a birthday photo booth rental for your parties from a professional provider like Magic Smiles Photo Booth right here in Suffolk county long island. You can even get office party photo booth rentals, options for baby showers, graduation parties, anniversaries and so much more. Regardless of the type of party you are throwing, you can add a photo booth in brooklyn ny. Choose from a variety of packages, price points, options and custom add-ons to further enhance the experience and find the 360 photo booth rental that is right for you and your big event.
Why Should I Hire a brooklyn Photo Booth rental for My Party?
There are lots of reasons to get a photo booth in queens. For wedding receptions, a wedding photo booth rental is a great activity to keep guests busy while you take your wedding party photos after the ceremony. It also provides a custom favor for your guests to take home in the way of photo strips and other printable options.
For an office party photo booth rental, it is a great way to mark a retirement, birthday or to celebrate achieving a sales or marketing goal for your company with lots of fun photos for the break room wall. For a birthday photo booth rental, finding a way to mark the occasion without hiring a professional photographer or counting on friends to create memorable pics, is a great reason for hiring a photo booth for your next party.
Other Reasons to Get a Photo Booth in brooklyn
In addition to the reasons already shared, if you still aren't convinced that you should get a birthday photo booth rental or rent a wedding photo booth for your reception, here are a few more to help get you excited about this hot party trend. It is affordable and your guests will enjoy it during and after the party to help them share photos from your event.
Party favors – custom photo strips can be created that friends and family can take home to remember your celebration; larger photos and photo gallery options can also be shared via social medial resources to provide even more ways to get in on the fun
Fun – speaking of fun, it's a lot of fun to interact with a photo booth in brooklyn ny; photo booth props, custom backgrounds, and high quality digital photos make it an exciting and interactive way to participate in the party for many of your guests
Guestbook Alternative – instead of having friends sign your guestbook, move them into the wedding photo booth instead to have their picture taken; collected into a private or public photo gallery online, you can print photos to create a photo book or keep them online to share with your guests
Activity – natural lulls in the party can be awkward, but having a birthday photo booth rental or an office party photo booth rental can keep guests busy and prevent them from getting bored during your party; in fact, you will likely have a line at the photo booth in long island throughout your event as everyone waits to get their crazy pictures taken
Contact Magic Smiles Photo Booth
If you are interested in renting a photo booth in Brooklyn for an upcoming party or event, contact the professional team of photographers and service providers at magic smiles Photo Booth by calling us at 917-755-8177. We can help you find the best package for your special day and provide you with a top quality party, event, fundraiser, banquet or wedding photo booth. Call today for a FREE QUOTE on any of our services or to learn more about how you can use a photo booth to your advantage as part of your summer party plans.