OPEN AIR PHOTO BOOTH
The Modern, Open Air Photo Booth is designed to add a touch of pizzazz to your extravaganza. Our fancy backdrops, custom print designs, curated props, and engaging magic hosts provide you the ultimate "wow" factor and guarantee a you marvelous experience!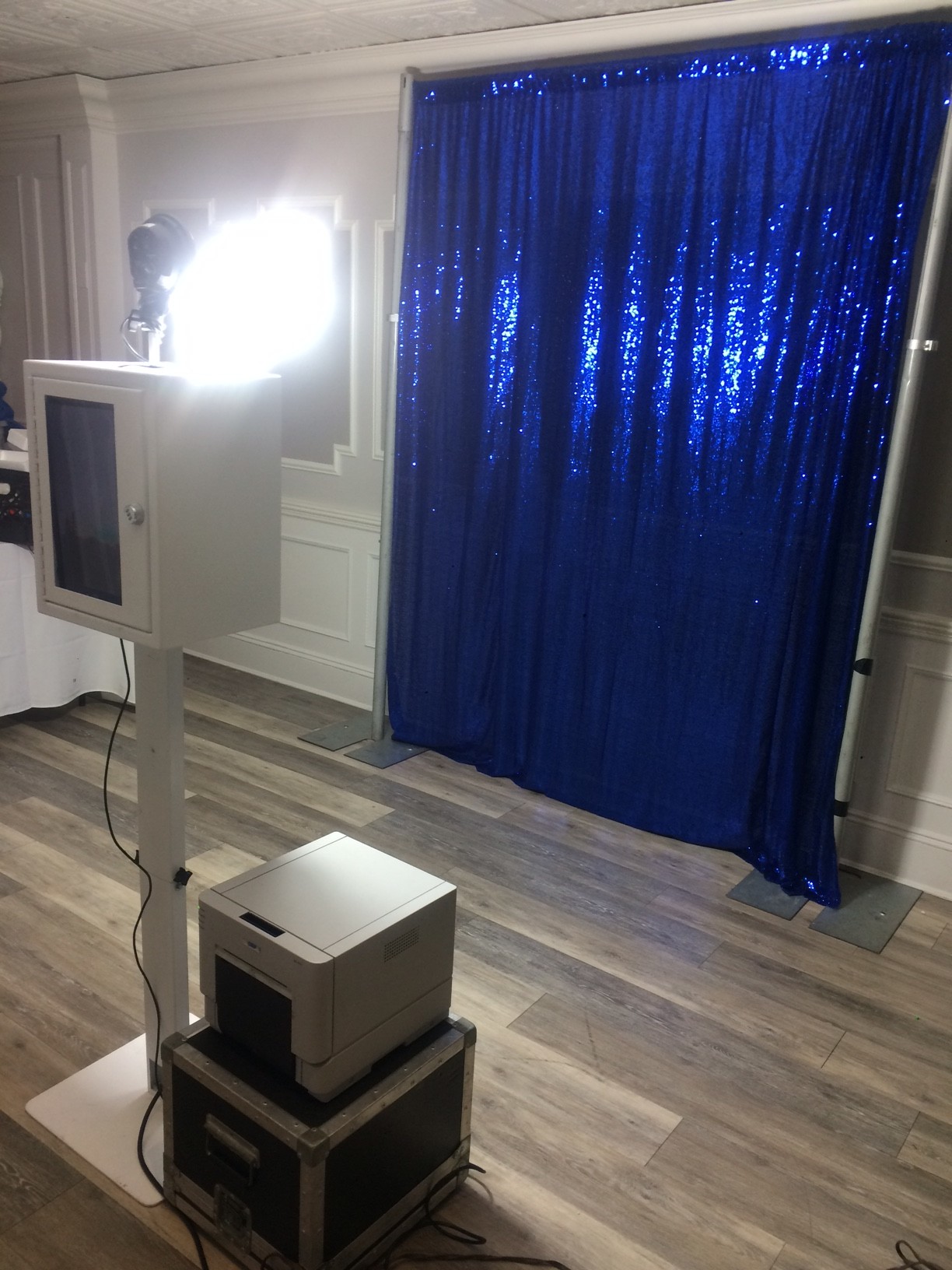 We welcome the chance to work with you
We feel that you deserve a clean, modern, open photo booth for your special day and we focus our vision on three standards: fun, quality, and creativity. Artistic originality has become a basis for photography buffs. One of which is the rise of open photo booth rentals. We provide a creative touch for your photo booth needs. If you want a open photo booth rental in new york that offers something different and cleaner, you've come to the right place. Even on unique occasions, we find a way to fulfill your photobooth needs.
Our styles are inspired by everyday living and by everyday people while including particular occasion themes. We don't use simple designs. We use creativity. Several templates are provided and designed to satisfy your desires. Having plenty of choices for your photo style gives you the chance to incorporate the design and imagery you have in mind.
When you rent one of our open photo booth rents it comes a ton of things. First, you will get A modern, sleek photo booth kiosk. This photobooth has a touchscreen on the front and a slideshow monitor on the back so your guest can view their images. Secondly, we have to best photo booth attendants that will control the open air photo booth rental the whole night. Last, you get photo booth props. We have funny hats and signs along with the glasses.
Whe
FEATURES
Here's are some pictures from our open photo booth rental.
HD Photography
Professional lighting, DSLR HD cameras, and trained staff make sure that your images are the best-looking images you have ever taken in a open air photo booth in your whole life. Our pictures capture memories that last a lifetime.
Modern Design
Modern, beautiful, and aesthetically pleasing. We provide the best open photo booth rental experience.

Incredible Quality
Our HD Photo's via our DSLR Cameras and studio lighting make your photos look spectacular!

Professional Staff
We have the most engaging and friendliest staff in the photo booth industry in New York city. Professional, amazing personalities, and easy to work with.

Unlimited Printing
Lightning speed HD prints. Unlimited strips and other upgrade features to
4×6photos.
Open Booth
Open photo Booth format for large groups of guest and fun!/
Unlimited Sessions
We don't put a limit on how many pictures your guest can take. The more the merrier!

Photo Gallery
Anyone who attends your event has access to our online gallery the following Monday.

Curated Props
Hats, sunglasses, boas, sign props, stick props. We offer the must unique and fun photo booth props out of any photo booth company.

Fancy Backdrops
Our HD Photo's via our DSLR Cameras and studio lighting make your photos look spectacular in our open air photo booth

HD Photography
HD Dsrl high-res camera takes crystal clear pictures of memories and laughter.
For all inquiries please fill out our contact form or contact us via email.
If you need immediate assistance contact us at (917) 755-8177.
.